Julphar Bangladesh collaborates to improve availability of high quality medicines in Bangladesh
Julphar Bangladesh, subsidiary of the Ras Al Khaimah-based generic pharmaceutical company Julphar Gulf Pharmaceutical Industries, is pleased to announce the strategic toll agreement with the Bangladeshi nonprofit private limited company SMC Enterprise Limited (SMC-EL) to manufacture pharmaceutical products. The agreement was signed at the SMC head office in Dhaka, Bangladesh on May 4th 2016.
Under the terms of the toll manufacturing contract – signed by Mr. Sudhir Kumar Sinha, Group General Manager of Julphar Bangladesh and Md. Ali Reza Khan, Managing Director of SMC-EL – Julphar Bangladesh will manufacture pharmaceutical products of all dosage forms for SMC-EL.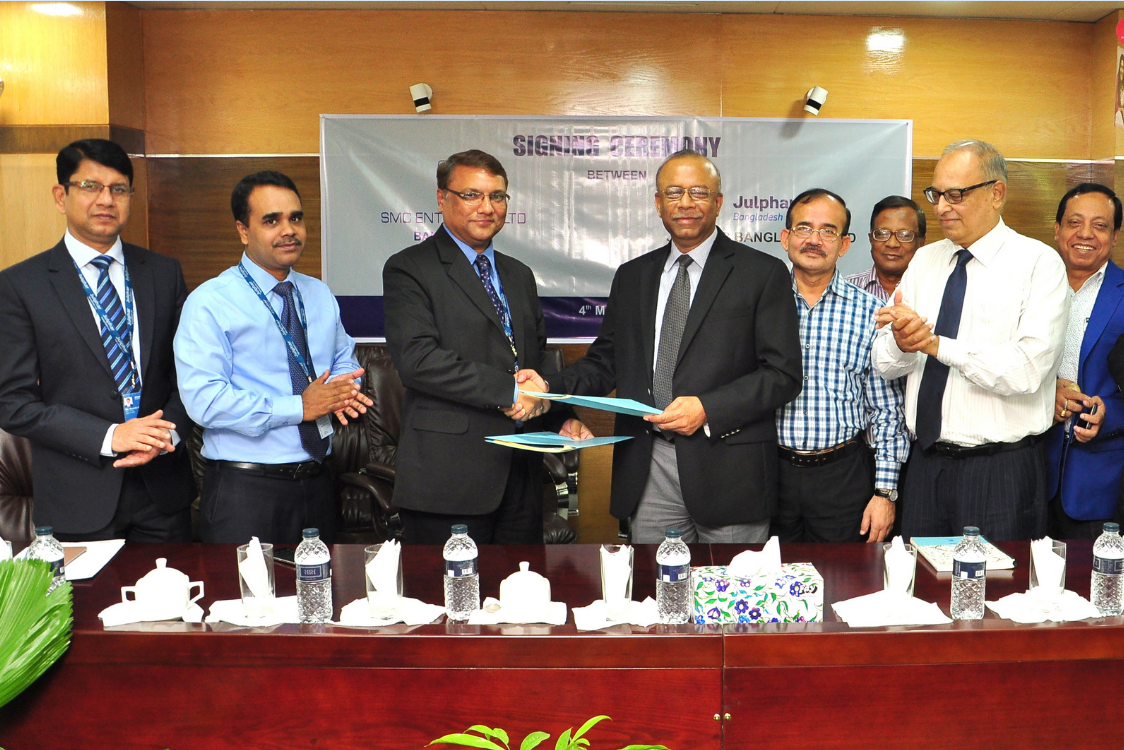 "The partnership will enable Julphar Bangladesh to grab rural market shares and address major needs for the Bangladeshi families", said Mr. Sudhir Kumar Sinha. "It will enhance the Julphar brand and, by giving access to high quality products to a wider range of the Bangladeshi population, it will sustain a healthy community within the country. This initiative is consistent with the company's vision of sustainable health and with our mission to expand our offerings of medicines to patients beyond the Middle East and Africa region."